Winter is coming, and I am pretty sure you read my last blog about being active during fall and winter. I often find new things to do in order to keep myself active. One of my friends invited me to join her CrossFit training (CFCS) that she found on Facebook. I knew nothing about this kind of training and I thought my athleticism would help me conquer anything! Guess what, it kicked my butt! I am going to talk about how CrossFit training works in this blog.
CrossFit is an intense exercise program that completes in a short period of time (10-40 minutes on average). It challenges participant's flexibility, strength, endurance, balance, and cardiovascular capacity. It is meant to be an exercise routine that works out your whole body. Exercise equipment for CrossFit may include your body weight, and external weight such as dumb bells and medicine ball. This exercise routine could be as simple as a combination of sit-ups, pushups, pull-ups, and squats (number of sets and reps are variable depending on your fitness level). It could also be as hardcore as the video below.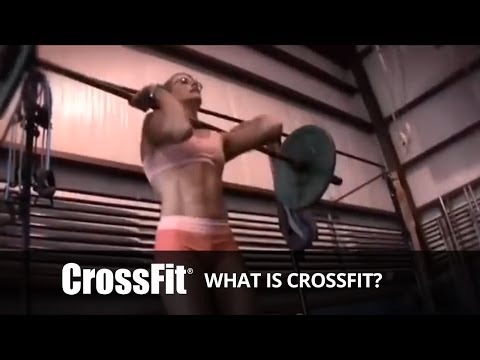 Guess what, this training could even have an anti-aging effect. Your body will burn more calories with the high intensity of CrossFit training and therefore trigger your body to produce anabolic hormones to promote muscle growth. If more new cells are replacing your old cells, you will perform activities at a higher level. You will also looks younger and healthier with better circulation and faster metabolism. This is not rocket science!!
I know you will have some question like "David, you are physical therapist, why are you posting this blog that could potentially harm us?" Here is my answer: CrossFit training is for people who already have a basic understanding of cardiovascular fitness and weight training. You cannot jump into CrossFit training abruptly if you haven't exercised in forever!! I recommend you consult with your athletic trainer at a local fitness center if you want to start CrossFit.
Here are my tips before any kind of intense exercise routine: make sure you do plenty of warming-up before the training. Begin to warm-up your body by jogging 1/8 to ¼ miles. Next perform 5-10 reps of push-ups, and sit-ups. After that, you need to do stretching activities for your shoulder, hamstring, quad, and calf (30 second for each muscle group).
Exercise is supposed to be fun and raise your self esteem. Please listen to your body and know when to stop. I hope I will see you next week for the CrossFit training!